Posted by Brianna on 2-6-2019
When I was in training to be a Spiritual Director, one of the first questions we were asked, and taught to answer was "How do I pray better?" or "How do I become 'good' at praying?" The answer is profoundly simple:
There's no such thing as praying "good" or praying "better." There is only praying MORE.
You can never be "good" at praying. But this is because you cannot be "bad" at praying. The only way to be bad at praying is to lie in your prayer or to stop praying. There's no shortcut, there's no cheat, there's no magic formula to prayer. Prayer is, after all, not something we "succeed" at. It's a conversation between friends. You can never be "better" at talking to your friends—only more relaxed, more honest. The level of friendship you have is entirely based on the conversations and activities shared. The same applies to your conversations with God.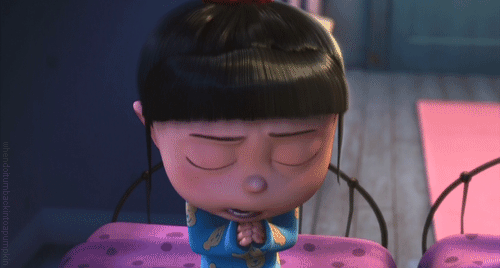 That said, there are a few tips for more productive prayer...
Tip #1: Constancy
"Pray without ceasing." —1 Thessalonians 5:17
One of the few things we are told specifically about prayer is that it should never stop. Everything should be a prayer. This doesn't mean we are necessarily keeping up a running stream of prayer or constantly dropping to our knees and praying. It means making our lives a prayer. Invite God into everything. Imagine He's with you all day, actually sitting beside you, working with you, attending classes with you. Tell Him about your day as it happens. Let Him know when you're struggling. Invite Him into your joys. Prayer doesn't have to be really formal. In fact, as long if your prayer is only ever formal, you will never gain the intimacy the Apostles had with Jesus.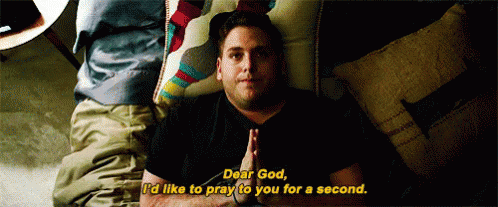 Tip #2: Honesty
"We must lay before him what is in us, not what ought to be in us." —CS Lewis
Often times, the most "real" feeling prayers aren't the grandiose prayers, but the simple cries of, "Jesus, help me," "Jesus, I sinned again," or "I can't do it, God." The reason these feel so real is because they are! They are also some of the hardest because they require us to be vulnerable and honest. However, when we pretend we're something we are not, we're doing the same thing Adam did when he hid from God in the Garden of Eden (Genesis 3:8-10). When we try to hide our nakedness from God, all we do is separate ourselves further from Him.
God doesn't shy away from your sin; nothing surprises Him because He knows everything already (Psalm 147:5). Remember, He came down from Heaven, He entered into our sinful world so that He could redeem us from it. "For we do not have a high priest who is unable to sympathize with our weaknesses, but one who in every respect has been tempted as we are, yet without sin" (Hebrews 4:25). But if you're not honest about it, you're not allowing Him to help you. You're not allowing Him genuine access to your heart. You may hide, and God will constantly seek you, but He won't force Himself on you.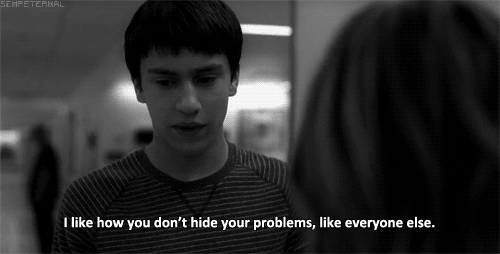 Tip #3: Variety
Various forms of prayer are highly underrated. Every time I've helped with retreats for colleges or high school students, I always try to incorporate various forms of prayer. This is because we sometimes get into a rut and feel like our prayer is unproductive. While no honest prayer is ever without merit, there is a beauty to finding a prayer that allows you to express yourself more authentically.
My best friend loves praise and worship music. She comes alive when she gets to sing her heart out to her Savior. While I can definitely pray that way, I do not prefer it. I love to sit with a spiritual book or passage of Scripture and journal my reactions. My brother prefers to have a more structured prayer like the ancient Jews did, and he loves to pray the Psalms and Scriptures each morning and night.
Research different forms of prayer and give them a shot. If your prayer begins to feel dry of lifeless, add something else. Notice I said "add"—not replace. Rarely does a person benefit from only one form of prayer. Different stages of life will lend themselves to different types of prayer, but the most effective pray-er stretches themselves to see what God is going to show them if they listen differently.
Tip #4: Perseverance
Praying isn't always easy, fun, or even desirable. We all go through dry spells or spells where Satan tries to convince us we don't need to be praying. But keep at it. The only way to be "better" at praying is to change the goal from "praying better" or "getting something out of it" to "praying MORE."
Ultimately, prayer isn't just about US. It's about God too. And God is always seeking us out (Luke 19:10). Can we not do the same? Or is He not worth it?
Prayer References in Scripture
Luke 18 is full of parables about prayer.
Matthew 6 reveals the only prayer Jesus ever taught us to pray. (Also see Luke 19:10.)
John 17 has one of the few prayers Jesus is documented as having prayed.
Matthew 26:38-40 shows Jesus' prayer of agony in the Garden of Gethsemane.
The Psalms are almost exclusively prayers. Go read them, and see the incredible variety!
Daniel 9 gives us an example of how honesty about our weakness is pleasing to God—not abhorrent.
I hope this helps you, friend. Remember, it's not about praying "better," it's about praying more.
—Brianna
p.s. I will be praying for you!